Temporarily closed for the public.
We are very sorry for any inconvenience it may cause.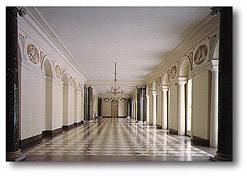 The Library was built in the years 1779-82 according to a design by Domenico Merlini and Jan Christian Kamsetzer to house a huge collection of books consisting of several thousand volumes. Today it is used for staging temporary exhibitions and concerts.