Prince Stanislaus' Apartment
The Antechamber - The Drawing Room - The Study - Gallery of the Four Seasons


The three-roomed apartment of King Stanislaus Augustus' nephew, with its Rococo panelling which comes from the palace of Prince Casimir Czartoryski (the grandfather of King Stanislaus Augustus), is decorated with portraits of the Poniatowski family, French furniture dating from the eigteenth century and memorabilia inherited from the Leszczyński family.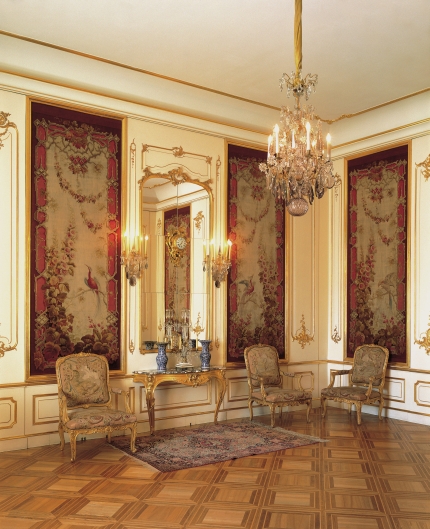 The Antechamber. The panelling is mounted with tapestries which were made in the French Manufactory at Aubussonand which were donated to the Castle by Teresa Sahakian in 1976.
The Drawing Room: one of the three rooms in Prince Stanislaus' Apartment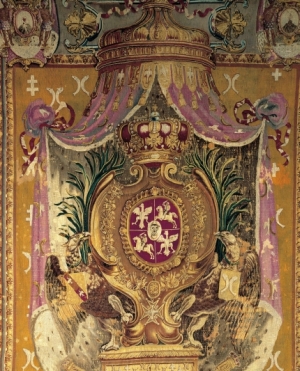 The Study. Portière decorated with the coats of arms of the Republic and King Stanislaus Leszczyński, made in Lunéville after 1737.


The so-called Gallery of the Four Seasons is decorated with a cycle of four tapestries dating from the mid-eighteenth century made by the French weaver François Glaize.
The Antechamber - The Drawing Room - The Study - Gallery of the Four Seasons

Photos: Jan Morek and Wojciech Kryński