"Podglądanie Narcyza" – debata filozoficzna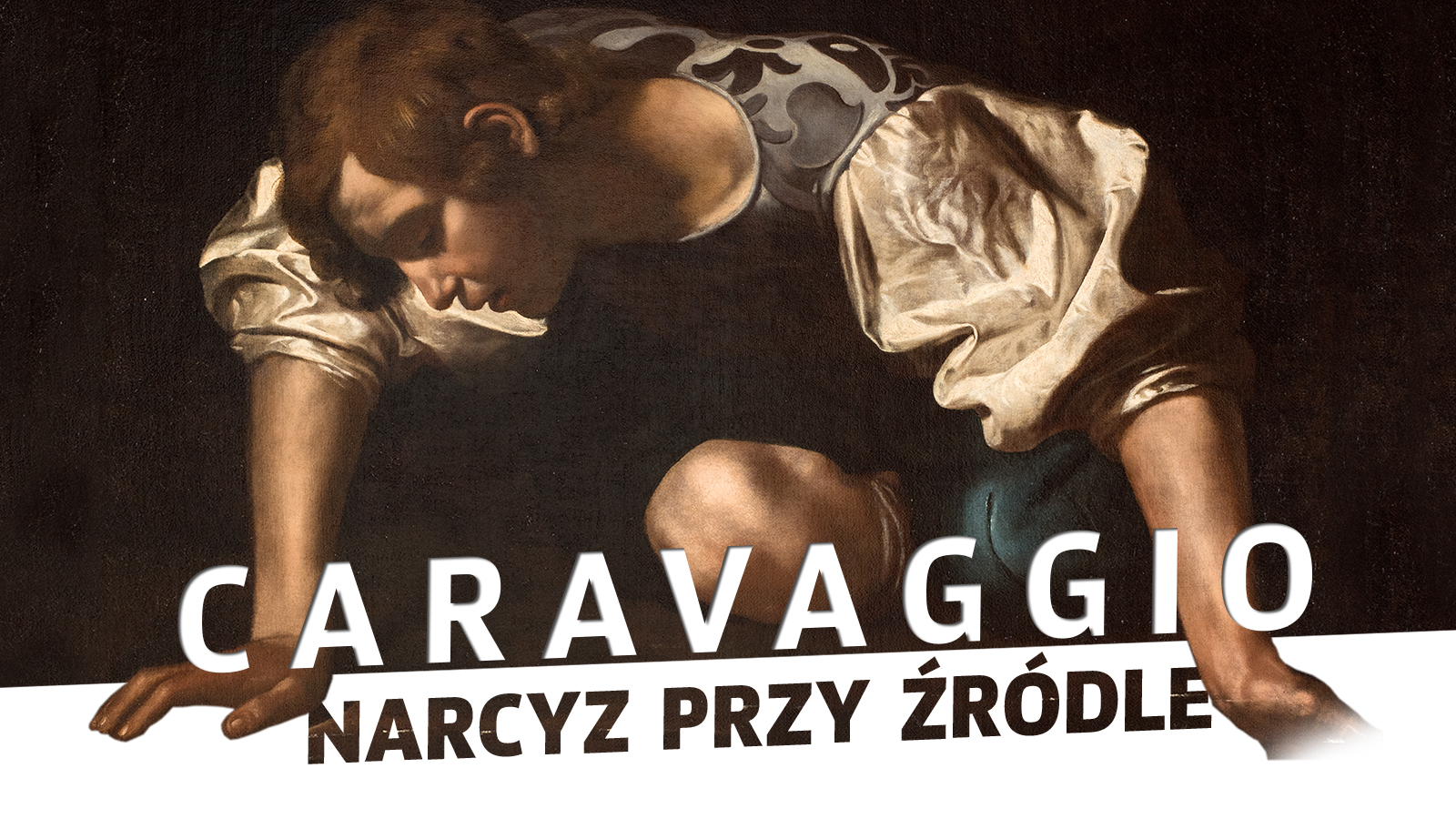 odglądanie Narcyza
debata filozoficzna
8 grudnia (środa), godz. 18.00
Wydarzenie zrealizowane zostanie w trybie online. Transmisja będzie dostępna na zamkowych kontach:
Facebook oraz YouTube
Czy Caravaggio miał prawo namalować Narcyza? Co to za pytanie! Otóż Narcyz ogląda siebie samego w najintymniejszej chwili. Nic go od siebie samego nie oderwie. I Caravaggio przedstawia ten moment, podgląda, narusza intymność bohatera. Jak włamywacz, który – wślizgnąwszy się w opowiedzianą historię – następnie wpuszcza wspólników-widzów do środka. Czy tak wolno? Czy nasz wzrok nie zmienia sensu historii Narcyza?
To ważne pytanie, bo dotyczy również nas, współczesnych widzów. W epoce mediów społecznościowych narcyzm jest podobno dolegliwością powszechną. Współczesny narcyzm jest widowiskowy, wymaga bycia oglądanym. Co mówi nam o tym Caravaggio? Czy Narcyz chciał być przez niego namalowany?
Wariackie pytanie. Ale trzeba być odważnym, rozmawiając o tym genialnym malarzu. Naszych gości spytamy o splot teatralności, teologii, realizmu społecznego, erotyki i współczucia dla żywych, którym jest wielkie dzieło Caravaggia.

W debacie udział wezmą:
Dr Grażyna Bastek – historyk sztuki, kustosz malarstwa włoskiego w Muzeum Narodowym w Warszawie. Specjalizuje się w historii nowożytnego malarstwa europejskiego i w technikach dawnych mistrzów.
Dr Mikołaj Chylak – artysta wizualny i nauczyciel akademicki. Prowadzi Pracownię Malarstwa i Rysunku na Wydziale Wzornictwa w Akademii Sztuk Pięknych w Warszawie.
Dr Grzegorz Jankowicz – filozof literatury, eseista, redaktor, krytyk i tłumacz. Dyrektor programowy Festiwalu Conrada. Redaktor działu kultury "Tygodnika Powszechnego".