Wstęp wolny dla Darczyńców Zamku Królewskiego w Warszawie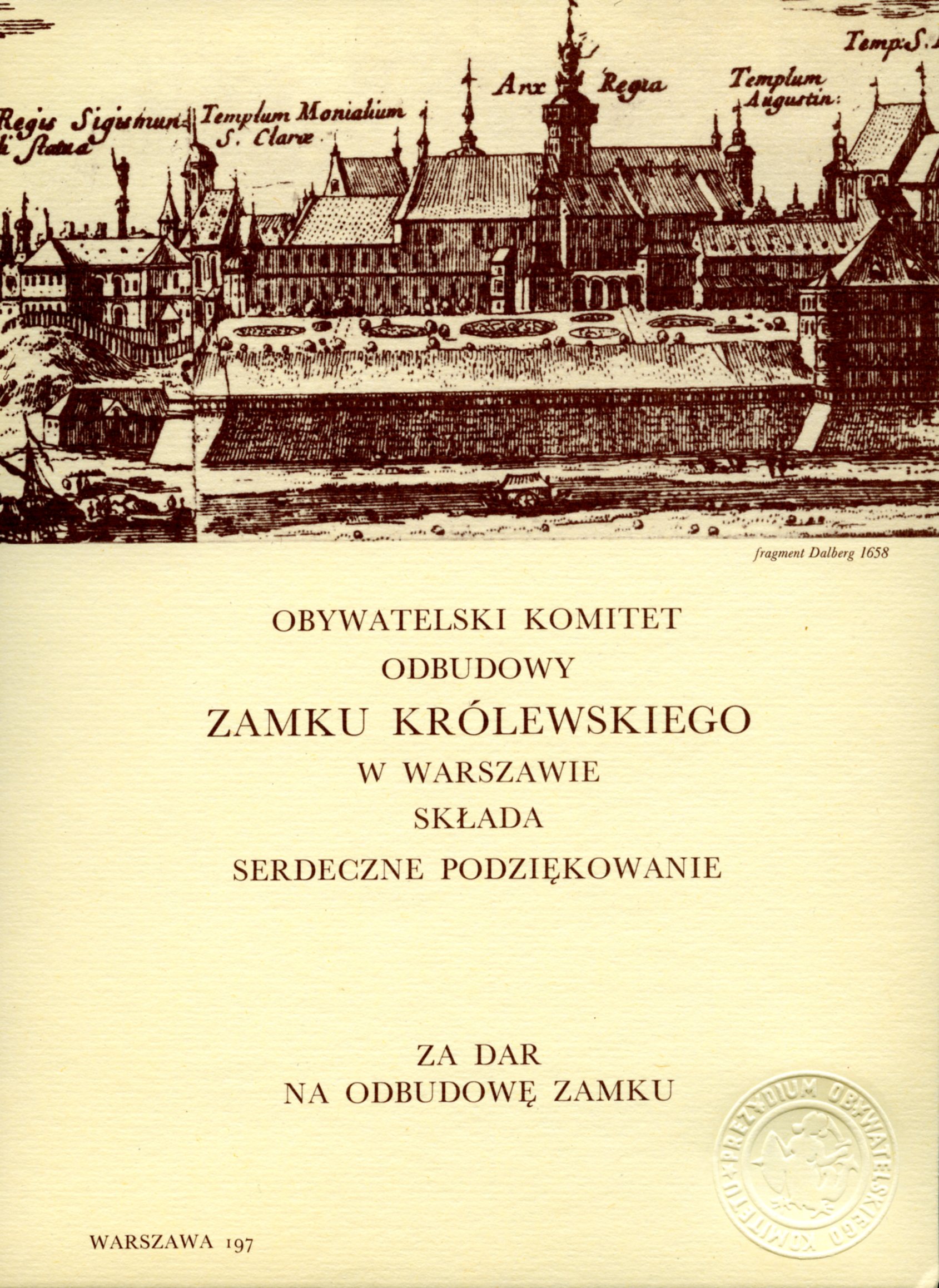 ZAMEK KRÓLEWSKI DZIĘKUJE SWOIM DARCZYŃCOM!
Odbudowanym Zamkiem możemy się cieszyć dzięki Wam i Waszym Rodzinom.
Wśród bliskich wielu z nas znajdują się osoby, które wzięły udział w wielkiej zbiórce społecznej sprzed pół wieku i to właśnie Im pragniemy teraz podziękować. Z okazji Jubileuszu 50-lecia odbudowy Zamku Królewskiego w Warszawie zapraszamy naszych Darczyńców na bezpłatne zwiedzanie Muzeum.
Mogą z niego skorzystać wszyscy, którzy otrzymali Podziękowania Obywatelskiego Komitetu Odbudowy Zamku Królewskiego z lat 1971-1984.
Wstęp odbywa się na podstawie biletów ewidencyjnych "Jubileusz Zamku", dostępnych w kasie po okazaniu oryginału lub kopii Podziękowania. Jedno Podziękowanie uprawnia do czterech bezpłatnych biletów, a nasza akcja potrwa do 31 grudnia 2024 r., kiedy to zakończą się jubileuszowe obchody.
Z radością czekamy na naszych Darczyńców!
#JubileuszZamku